PTP offers training on all modes of transportation: highway, rail, air, and ocean.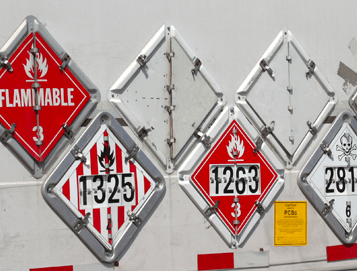 Shippers need US DOT HAZMAT certification to ship hazardous materials.
What is a Hazardous Material?
According to US DOT 49 CFR§171, it is any substance or material capable of posing an unreasonable risk to health, safety, and property when transported in commerce. All HAZMAT Employees that could affect shipments in commerce must be trained. There are no exceptions for small companies or offerors of consumer commodities.
Since 1992, PTP has certified thousands of HAZMAT employees. Through interactive workshops and experience, we bring interest to the classroom.
PTP offers training on all modes of transportation: ground, air, and ocean. Upcoming public classes are listed below.
Attention! Do you have a group that needs training? Want to focus on site specifics? Customized training is our specialty. Offerings include on site or ZOOM remote with a live instructor that puts site specifics into all training. Contact us for help.
Get in touch, or view our training offerings