GLOBAL HARMONIZATION STANDARDS
Hazard Communication is the #1 compliance problem under OSHA. Is your program compliant?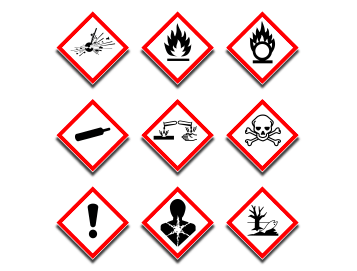 Are you meeting the GHS implementation deadlines?
PTP can provide assistance to review your program for compliance.  We can come to your site and assess compliance, provide training or provide manpower to update your labels and Safety Data Sheets.
What you need to do and when:
Chemical users: Continue to update safety data sheets when new ones become available, provide training on the new label elements and update hazard communication programs if new hazards are identified.
Chemical Producers: Review hazard information for all chemicals produced or imported, classify chemicals according to the new classification criteria, and update labels and safety data sheets.
Get in touch, or view our training offerings