Provides training for incident management when advanced skills are required.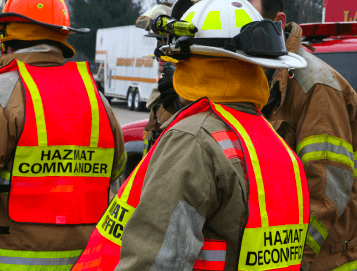 Do you have an incident commander trained and ready?
The Incident Commander (IC) assumes control of an incident when skills above the capabilities of the awareness level responder is required.  The IC is the supervisor of the entire incident; several competencies that are identical to the technician level must be met as part of the IC training.  This includes those that deal with planning and management of the incident.  The incident commander must have additional skills for managing the operation: 
Analyzing the incident
Estimating potential outcomes
Planning the response
Identifying potential action options
Developing a plan of action
Implementing the response
Evaluating the progress
Termination of the incident
In addition, OSHA requires the IC to know how to implement the local and state emergency response plans. They must also know and understand the importance of decontamination procedures.
All these competencies are reviewed during the training course and PTP can customize the training for on-site training and will work closely with your company to incorporate your site-specific emergency response procedures and to design effective drills. Contact us for a quote.
Upcoming INCIDENT COMMANDER Training
Get in touch, or view our training offerings